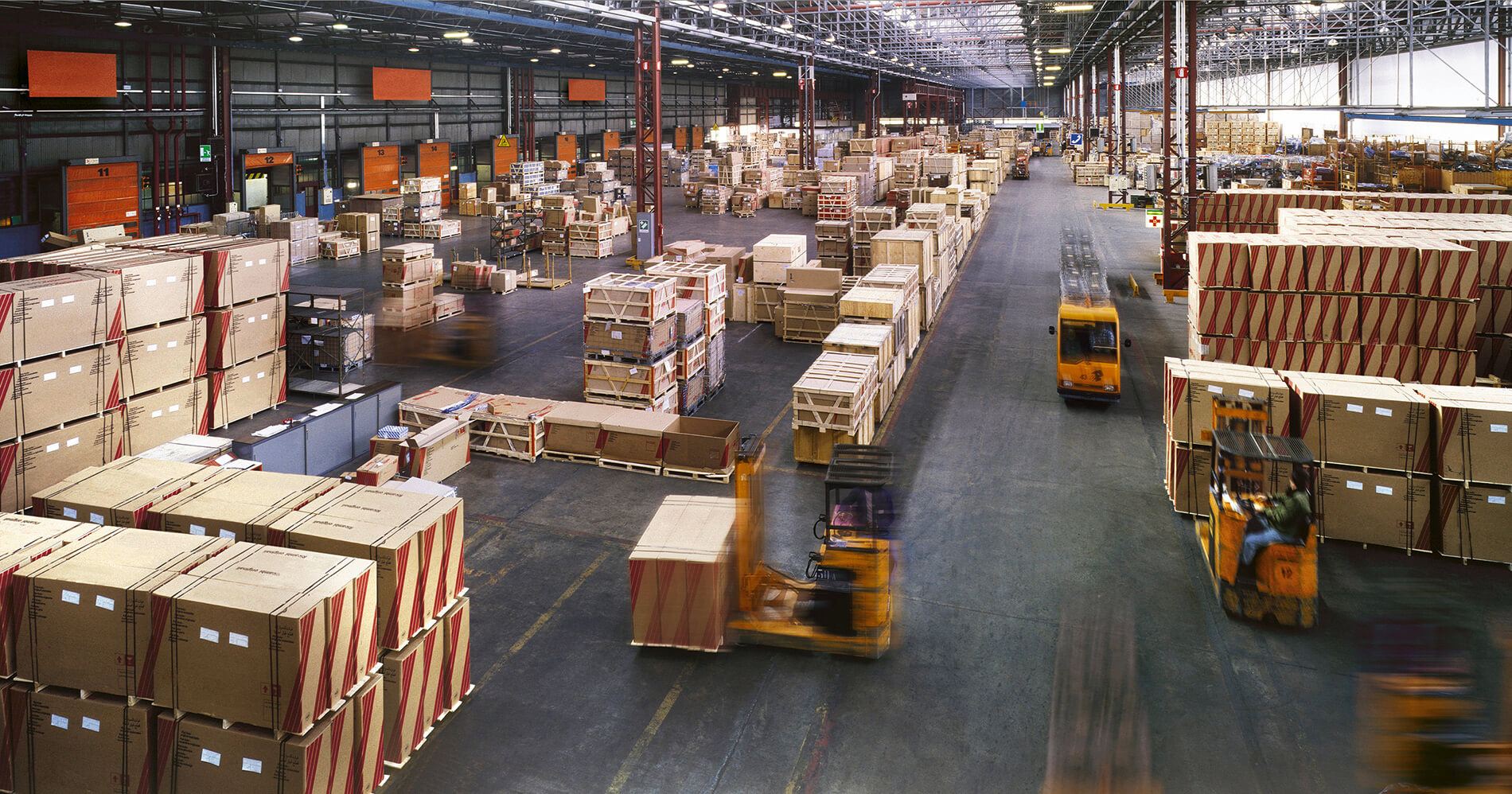 Originally published on palletenterprise.com
If you want to attract the right attention, then having a good reputation in your community can help attract workers as well as customers. Keeping peace with your residential neighbors is sometimes necessary.
Has your company found itself in the news for the wrong reason? Taking a proactive approach to community outreach can turn the public perception of your company from villain to superhero.
It can help build strong bonds with neighbors and enforcement agencies, enhance employee growth and retention, and help prevent bad publicity.
When it comes to managing a successful pallet business, the last thing you want is to end up in the local headlines in a way that tarnishes your reputation. Experts and successful business owners alike recommend a proactive approach to community engagement activities to aid in building strong ties with local residents and officials. And in case you need persuading, here are some examples of pallet companies that have hit the news in a negative light over the past few years, resulting in unwanted publicity.
Nightmare Scenarios Involving Pallet Companies and Community Concerns
A Canadian recycler operated in a city with very high real estate costs. After a six-month search for a new base, it found what it thought to be a suitable location. Unfortunately, local residents expressed outrage about the large volume of trucks hauling pallets on community roads and started lobbying the local government. "The neighbors were able to exert the most pressure on us, and we were losing so much money that we moved. We had no choice," said a company co-owner at the time.
He added that they lost customers, not due to lack of service, but because their company reputation had been tarnished by the bad publicity. "This whole debacle down there," he said, "it literally cost us the value of the company."
Sometimes issues with neighbors become a bigger deal with local authorities getting involved. Around three years after a major fire, a pallet company in the South, caught the interest of local officials. Fire officials were called after a report of inadequate fire lane access at the pallet plant. During the investigation, fire officials identified several other code violations. While the fire access problem was remedied, the other violations were not corrected, and City Council suspended the company's business license until correction of the violations.
"Every time our firefighters go out there, and I'm responsible for those firefighters, you put their lives in danger… That's the problem I have," said the local fire chief in news reports.
The city cut off utilities to the pallet company after it failed to resolve fire code violations
A pallet company in the Great Lakes Region found itself without utilities after unsuccessful efforts by the city to have it correct fire code violations. The local fire marshal reported that the company's interior and exterior continue to be littered with stacks of pallets and mounds of dust, violating requirements for height, width and separation. Fire engine access was also inadequate.
"When you blatantly overlook violations, I have no other choice," a fire official said. "(The owner) made countless agreements with us to bring in equipment to correct the yard, but nothing came to fruition. We gave him every opportunity and every chance." He added that it was remarkable how much work the pallet company owner did to correct issues once closure was imminent.
In all of the cases above, they were covered by local media, which didn't help these company's when it came to their local reputations. There are common threads in these situations, such as complaints from neighbors and failing to adequately address code violations. The good news is that many pallet companies have successful outreach programs to engage with the local community, including residents, other businesses and regulators. Pallet Enterprise is grateful to Hay Creek Companies and Nazareth Pallet for sharing some of their best practices.
Why Is It Important To Be A Good Neighbor?
"We give community engagement a very high-value rating," explained Ken Laga, sales and marketing manager of Nazareth Pallet Co. "It is important for a company to position itself as a community participant," he said of the Pennsylvania-based company.
"If you look at it selfishly, you can say that by doing this you create a positive image about your company with the intent of creating community respect and appreciation for yourself," he continued. "That, in turn, leads to brand awareness. Positive brand awareness garners calls from potential customers who want to do business with us over someone else. Even vendors seek us out knowing we are well respected in our community. It also generates new job seekers, even in today's world.
In fact, being a good neighbor is written into the Nazareth Pallet mission statement, which pledges "to preserve a strong, cooperative relationship with our surrounding community by reciprocating their goodwill in whatever way we can."
Aside from purely the business case for community outreach, Laga noted that because Nazareth is a family-held and family-run business, connecting with the community is the right thing to do. "We all live in this community, we do our best to hire within our community, bank in our community, and participate in community events," he said. "In my past, I personally have been with a fair number of corporate world companies who, if they do anything at all within their community, look at it as a burden of doing business. There is no joy in it. We at Nazareth Pallet enjoy participation."
Pallet companies can make a powerful difference, especially in smaller communities. "We're in a small town," observed Tom Gardner, owner/president of Pittsville, Wisconsin-based Hay Creek Companies, "so it's pretty easy for us to have a positive impact in the community."
Getting Your Outreach Program Started
For Tom Gardner of Hay Creek, his shift in thinking began in earnest when he joined C12 (www.C12group.com), the nation's largest peer advisory network of Christian CEOs, business owners, and executives. The group has networking groups across the United States and internationally. For Gardner, C12 helped him change his business and articulate why he was in business.
Another step Hay Creek Companies took was engaging a company called His Way at Work (www.hwaw.com). His Way at Work is a faith-based nonprofit that provides consulting and coaching services for Christian CEOs and business leaders around the world who want to impact their organizations with the love of Christ. The program is scalable to meet the needs of various-sized companies. His Way at Work helps provide the tools and the guidelines and substructure to know that when we're helping our employees, we are also affecting their families and the community, Gardner stated.
"They help set it up and give you some metrics on how to measure what you're doing and who gets affected," he said. "Being engaged with a company that's willing to help you work with your program, it's not entirely expensive, and it is very worthwhile to be able to just take some ideas and start building on that. Just find a place to start and get going."
Pallet companies can also reach out to other companies that have successful outreach initiatives. In the case of Hay Creek, Gardner reached out to James Ruder of L&R Pallet in Colorado. You can start your company's community outreach program inexpensively, Gardner admitted.
Some experts recommend low-cost strategies such as partnering with local organizations to sponsor events or groups, donating obsolete equipment or materials, or allowing a community group such as a Toastmasters club, for example, free use of your board room for an evening or weekend meeting. One great low-cost way of getting going is to promote community groups or upcoming community events through your social media platforms.
Community Outreach Ideas and Programs for Pallet Companies
Both Tom and Ken stress that there are a lot of ways to get involved. For example, Hay Creek Companies has sent care packages to deployed military personnel, inspired by the appreciation of military veterans working at Hay Creek who received similar packages while serving. Other efforts include the support of youth teams, especially those that have a connection to a Hay Creek employee. The company also supports Jeremiah's Crossing, a therapeutic horse-riding ranch dedicated to helping horses help children and adults with diagnosed physical, cognitive, emotional and academic special needs at no cost to the riders or their families. Hay Creek also supports the local community's Fourth of July Heart and Sole Road Race run/walk event, a fun run that raises money for the local fire department and EMTs.
Decisions about donations are made collaboratively at Hay Creek. Gardner stressed that the company's caring team calls the shots regarding where their support is directed. "The cool thing about the caring team is it's not a decision I make, it's a decision that my people make," he said. Shawna Bratlie, the Hay Creek office manager, is in charge of the caring team. Over time, Gardner noted, community outreach has become part of the company's DNA.
Nazareth Pallet also actively supports many charities and sponsors events. It has affiliations with the Triple A baseball Lehigh Valley Iron Pigs and the Lehigh Valley Phantoms of the American Hockey League, sponsoring special nights such as Hispanic Heritage Night as well as contests and seat giveaways. One recent addition to Nazareth's outreach efforts has been to introduce a superhero mascot.
"This year we introduced our own Mascot, "The Palinator," into the mix," Laga explained. "He shows up at sporting events, community fairs and any number of other venues, to where he is now requested to be there." Simply put, he said, the Nazareth Pallet focus is to be a good neighbor.
Both companies emphasize that it is not enough just to sponsor events and activities. It is important to become involved directly. "We not only sponsor many local events," Laga stated. "We also participate. They get to know who we are on a personal level."
Gardner agreed. "Sure thing on that," he said. "That's one thing about us in a small town, not being there and/or working events is never not an option. It's expected."
Outreach to Local Officials and Regulators
Nazareth Pallet is particularly mindful of its impact on its local neighborhood. "In that our facility is in close proximity to a residential community, we have gone out of our way to surround our property with landscaping that fits in with the community," Laga said. The company has created its own internal rules designed to ensure that it meets local zoning laws.
"We are well equipped beyond what the fire regulators require," he continued. "We have our own water tanker hose trucks which can be moved immediately to any location even before the fire department gets here. We run spontaneous fire drills during the year to ensure the safety of all." The company also employs a full-time safety manager on site.
Hay Creek also takes a proactive approach to working with officials. "We go out of our way to build strong relationships with those people," Gardner stated, noting that the local fire chief lives across the street from his pallet company. He is very active in training, and recently Hay Creek assisted in training by having one of its old semi-trailers tipped on its side at the plant and placed on top of a car so firefighters could practice dealing with such a situation.
"We invite him into the plant. And obviously, he does his inspections, but we want to take a proactive approach with him and the department," Gardner said. "So, I think that puts us in a different spot, just opening our doors and being willing to work with local officials.
Gardner has also partnered with another local business leader to start a community business group, brainstorming ideas about how local businesses can help grow the community, as well as sharing best practices. "We meet once a month to share ideas about business, maybe even mistakes that we've made in the past to bounce ideas around like what we can do to help grow the community," he said. "What can we do to help grow the business? What can we do to help employees?"
For both companies, community outreach is not only a successful business approach, it is integral to their corporate and community roots. "Common sense prevails throughout this organization," Laga concluded, "and to participate in community outreach, for us, is a no-brainer."