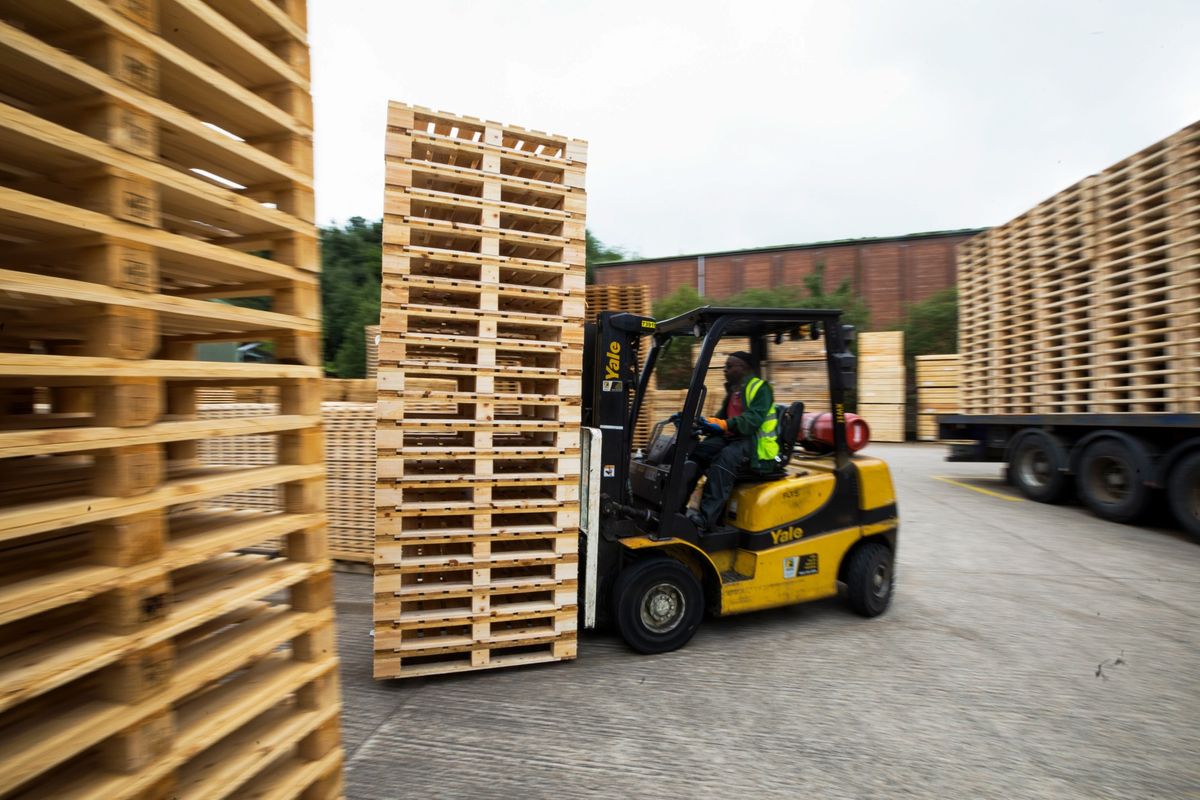 After carrying the weight of the global economy since World War II with little fanfare, the lowly shipping pallet is finally commanding some respect.
Demand for the platforms used to haul nearly every consumer good or industrial ingredient is soaring amid a surge in e-commerce, forcing retailers and manufacturers to expand warehouses or pile inventories higher. At the same time, two keys to production — cheap lumber and labor — are scarce, and even nail costs are rising.
The result: Pallet prices have hit record highs, according to a U.S. Labor Department index, and European gauges show big jumps from the U.K. to Germany. The market may stay hot through the peak construction season in the springtime and as Covid-19 vaccines help revive restaurants and event venues — adding to inflationary pressures rippling across supply chains.
"Supply is just barely keeping up with demand," said Howe Wallace, chairman and CEO of PalletOne Inc., a Bartow, Florida-based producer with facilities across the Southeast. "It's a pretty dicey situation."
At Virginia Tech's Center for Packaging and Unit Load Design, the nation's foremost pallet laboratory, "the companies we work with, every single one of them, said they've had their best year," said Associate Professor Laszlo Horvath, the center's director.
Pallets serve as the base of a so-called unit load, a standard way to ship products so they're easy to move with forklifts and jacks. They are generally bought or leased by product makers and get baked into transport packaging costs. When a retailer or other end user is finished with pallets, recycling companies collect, repair and resell them. Some industries like bottling companies manage their own pallet pools.
Read Full Article: Bloomberg